Mobile UW 1.5 Released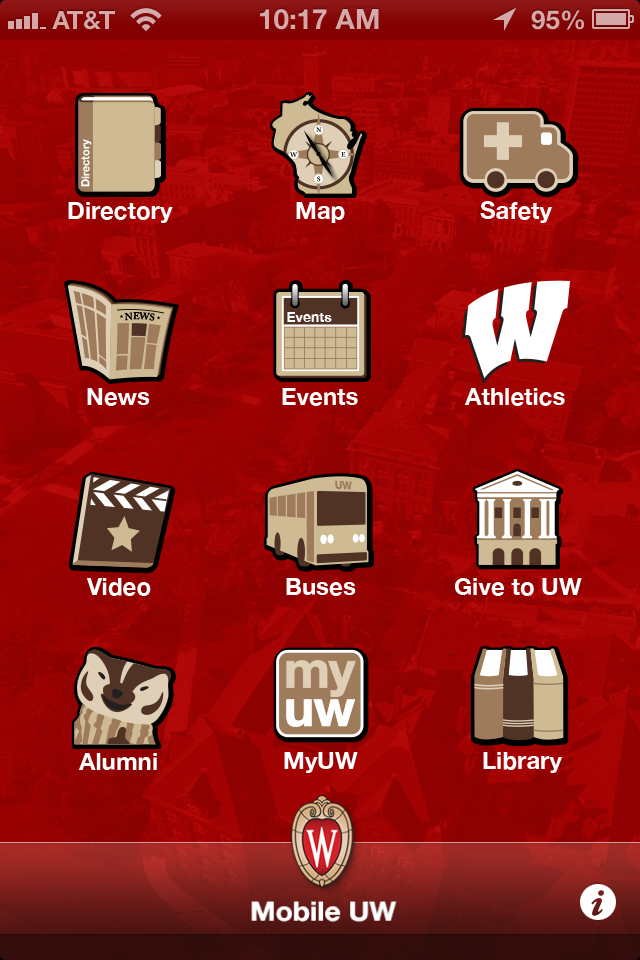 Last night we released the latest version of Mobile UW.  The new features include native integration with the MyUW campus portal's mobile Web site as well as the UW Library mobile Web site.  Native iPhone 5 support was also added so the app can make use of all the new screen space available in the iPhone 5.
As always, Mobile UW is a free update or original install (seriously you don't have it already?).  It offers native support for iPhone (standard and Retina Display), iPhone 5, iPad (standard and Retina Display), iPad mini, and iPod Touch.  For Android it supports MDPI, HDPI, and XHDPI for Normal Screens so that it'll offer a great experience on many current phones including the Samsung Galaxy S3, Droid Incredible, and Google Nexus.  It also offers native support for many favorite tablets too including the Google Nexus 7, Amazon Kindle Fire, and Motorola XOOM2.