Twice Is Nice! Simple Featured Again On Apple App Store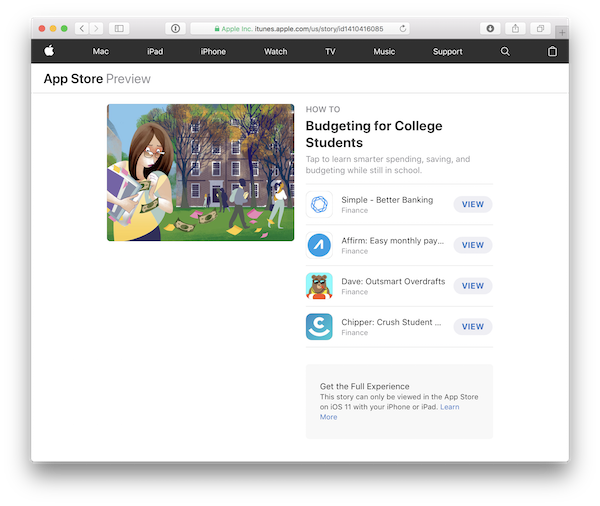 This week Apple is (again!) featuring the Simple Finance iOS app as the top budgeting app for college students.

College is an exciting time that often also comes with many new responsiblities, not the least of which is learning how to manage money. This can be a scary and difficult life skill to learn, especially with so many other things happening simulataneously. I'm really excited to see our team's work promoted as a tool for helping college students learn these skills in a safe, straightforward, and simple way.