Apple Support: AMD Radeon 6970M Video Card Replacement Program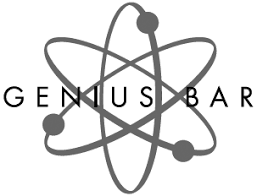 Apple Support: AMD Radeon 6970M Video Card Replacement Program
It turns out that the actual issue with iMac and OS X Yosemite had more to do with a faulty video card than OS X Yosemite. After getting by for a week or so using the permissions reset solution my iMac eventually started to display green vertical bars and hung at boot up. After trying everything under the sun that I could think of I finally admitted failure and called for reinforcements from my good friend and awesome Mac expert Steve Yuroff. He promptly figured out that it was a hardware issue and directed me to the Apple Store.
Apple was fantastic throughout this entire experience. The "Genius" (still don't like that term, but whatever) at the Genius Bar was super approachable and I could tell that he defined success by wanting to solve my problem (i.e. my iMac "didn't work") and not just diagnosing a bad piece of hardware. Couple of quick tests later he determined that this was a known issue with the AMD Radeon video card in this model of iMac and that it would be a free repair. I left my iMac at the Apple Store while they ordered the part to repair it. Apple even sent me an email 2 days later to let me know when the part arrived here in Madison. I picked up my repaired iMac the next day and have been running normally since then. #KnockOnWood
The moral of the story is good friends like Steve are super important and it's always a good thing to do business with companies that walk the talk on customer service.